Testimonial Botaneo DE
21 April 2023
2023-10-23 11:55
Testimonial Botaneo DE

If you have never thought of Cbd as a product suitable for your pets, maybe it's because you have never heard of Botaneo, the new ally of your cats and dogs' health and wellbeing.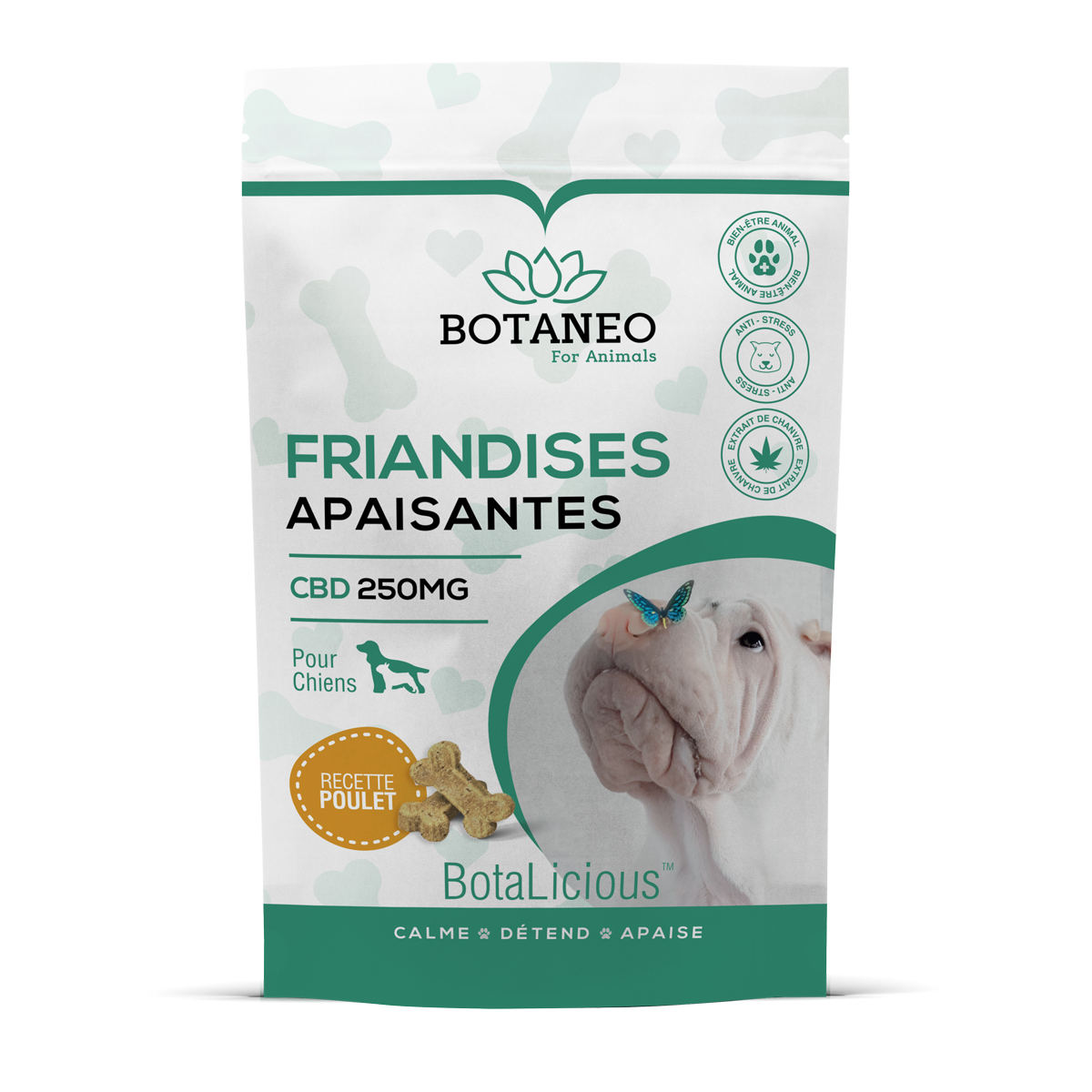 Chill and healthy pets with Botaneo
CBD for pets? That's right!
Botaneo has launched its products in France, Belgium and Luxembourg, but recently it has also started to expand its offer to the rest of Europe.
European Leader in CBD products for animals, the company, based in Hungary, was founded in 2019 by Daniel Thomas and Pascaline Le Gal. The brand develops cannabidiol-infused treats specifically conceived for cats and dogs, positioning itself in a fast-growing niche market.
"Everything we do, from formulation to dosage, is specifically adapted for cats and dogs"
Co-Founder & Managing Director, Botaneo
Who your product is intended for?
"Our brand mainly targets pet parents looking for healthy and natural products to soothe and relax their cats and dogs", Daniel Thomas also adds that Botaneo is getting a lot of traction from "veterinarians who are ever more conscious of the therapeutic benefits of CBD for the healthcare of pets".
What makes your brand unique?
"Botaneo is the first CBD brand to exclusively focus its offer on pets." Moreover, as Daniel Thomas states, "We are the first company to have developed a specific algorithm to calculate the exact dosage on the basis of your pet's unique profile".
Why did you choose Flexie?
"We got to know Flexie through some online research. When we received the Sample pack, we were very impressed with the print quality of the samples."
Besides the purely functional features, Botaneo needed the pack to be visually appealing and also eco-friendly, that's why they chose to make pouches in recyclable paper. This is how our joint project with Botaneo started.
What if Flexie was an emoji?
"Besides the purely functional aspect, the pouches also need to be visually appealing to customers and environmentally friendly. That's why we have chosen the resealable paper pouches at Flexie"
Co-Founder & Managing Director, Botaneo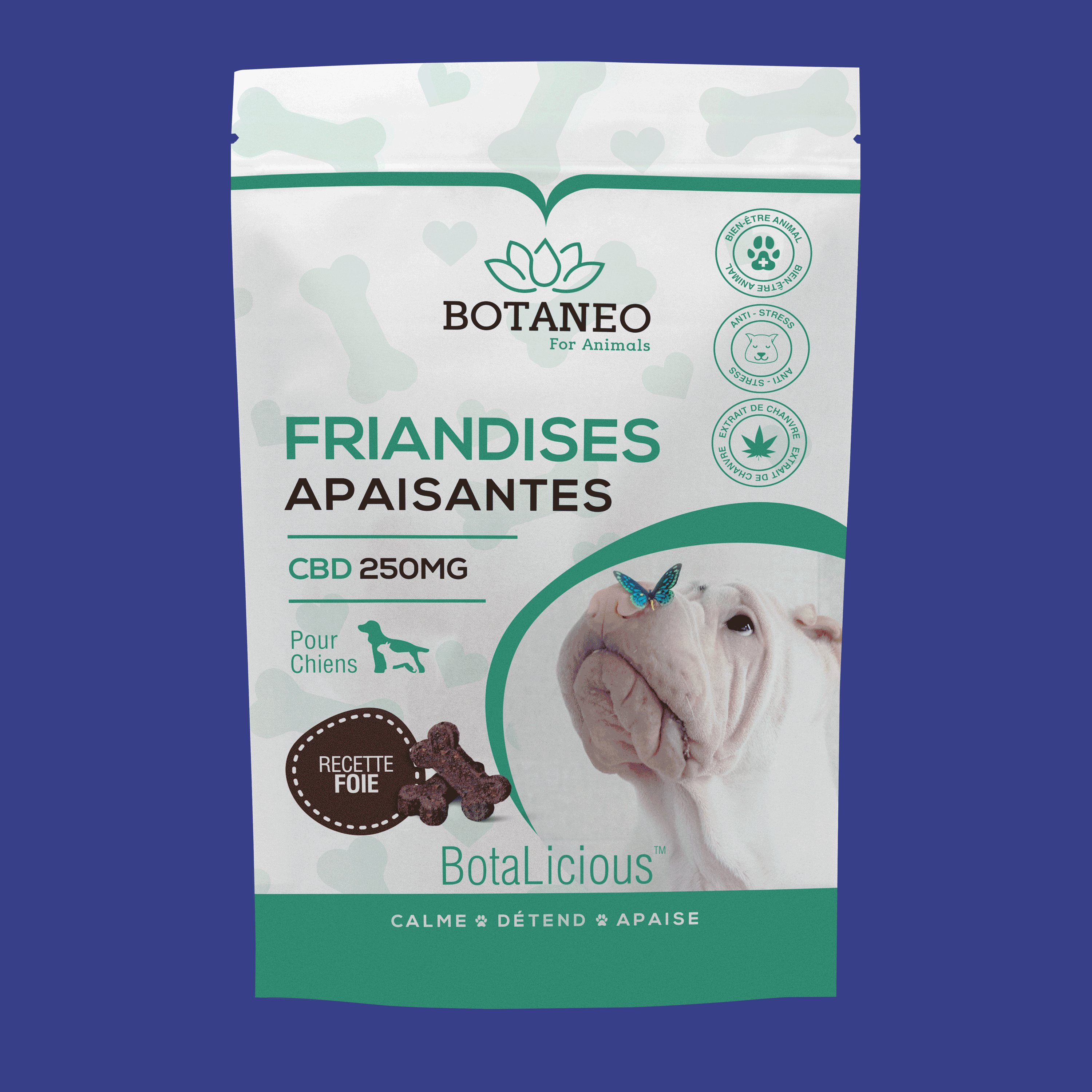 Simply Botalicious: the stand up pouches created by Botaneo are "pawsome"
An easy to store size that is ideal to pack the right amount of product avoiding food and material waste.
Recyclable paper material
With low environmental impact and a natural texture, it preserves the product in a sustainable way.
The ziplock allows the repeated use of the product over time helping preserve its properties.
Multi-subject printing allowed the management of different flavors of the product in the same order.
Be inspired by Flexie's testimonials
Talk about how our story started
Together we created a unique pack: it's time to share this experience
Answer a few simple questions. They will be helpful for our team to tell your story at its best
After filling out the form our marketing department will contact you to plan the steps to post your story
We will post an article about your company on our blog and several social media posts that you will be able to share and comment!
Füllen Sie das Formular aus und senden Sie die Anfrage
Füllen Sie das Formular aus und beantworten Sie ein paar einfache Fragen. Sie werden unserem Team helfen, Ihre Geschichte besser zu erzählen
"*" zeigt erforderliche Felder an