Testimonial Hanfmart FR
27 avril 2023
2023-10-23 12:47
Testimonial Hanfmart FR
Hemp beneficial effects are countless, both on the body and the environment. This is the core of Hanfmart's philosophy that, offering hemp seeds with many healthy properties, proposes a sustainable and eco-friendly alternative.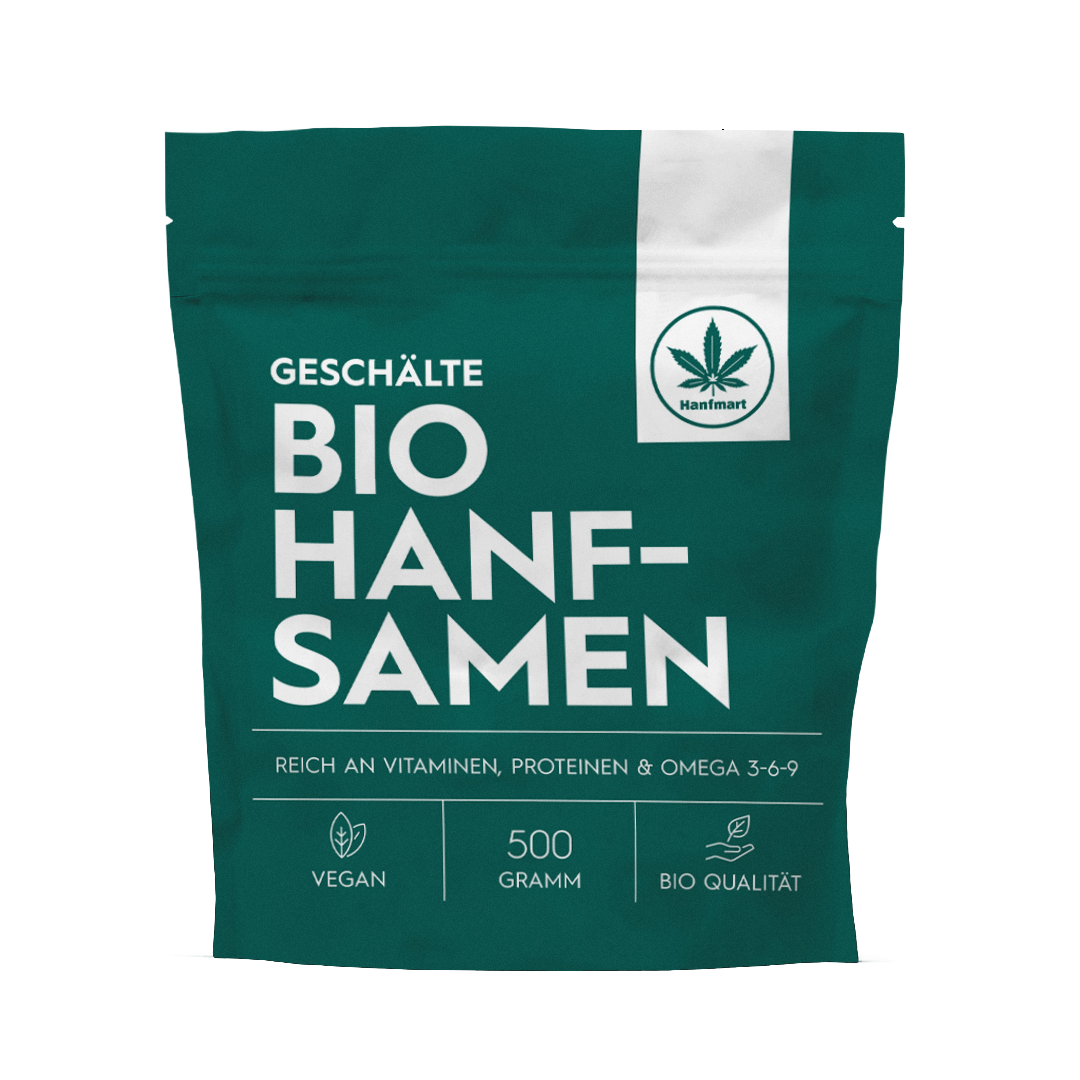 Positive impact on body and planet with Hanfmart
Hemp products, the answer to well-being
Hanfmart is a German e-commerce, founded in Hamburg by Zoheeb Ahmed and Len Messerschmidt.
Hanfmart offers hemp-based products, without psychoactive effects, originating from certified organic cultivations. The aim of the company is not only to propose healthy and nourishing products for the organism but also to safeguard the environment. Hemp's production process, in fact, reduces and limits CO2 emmisions and water consumption.
Products by Hanfmart are available on their official website and on Amazon.
"Wir stehen für eine bessere Umwelt durch das Produkt Hanf, um weniger Co2 und Wasser zu verbrauchen"
Who is your product intended for?
Len Messerschmidt, Co-Founder at Hanfmart, states that "The brand is conceived for people that are on a vegan diet and that have sustainability and environment at heart". The high concentration of vitamins and nutrients in hemp seeds is fundamental for a complete diet and the high flexibility of this organic product makes it suitable for several uses.
What makes your brand unique?
"We strive to make the world a better place through many different hemp-based products, whose production allows us to tackle climate change" as stated by Zoheeb Ahmed, Co-Founder at Hanfmart.
Why did you choose Flexie?
"We found Flexie while doing some research online, and we decided to choose this platform for the possibility it offers to purchase custom pouches in very low quantities, even less than 500 pieces".
Hanfmart chose a green packaging under all aspects, in recyclable paper and environmentally friendly, able to convey the value of sustainability, with which the brand identifies the most.
What if Flexie was an emoji?
"Wir stehen für eine bessere Umwelt durch das Produkt Hanf, um weniger Co2 und Wasser zu verbrauchen"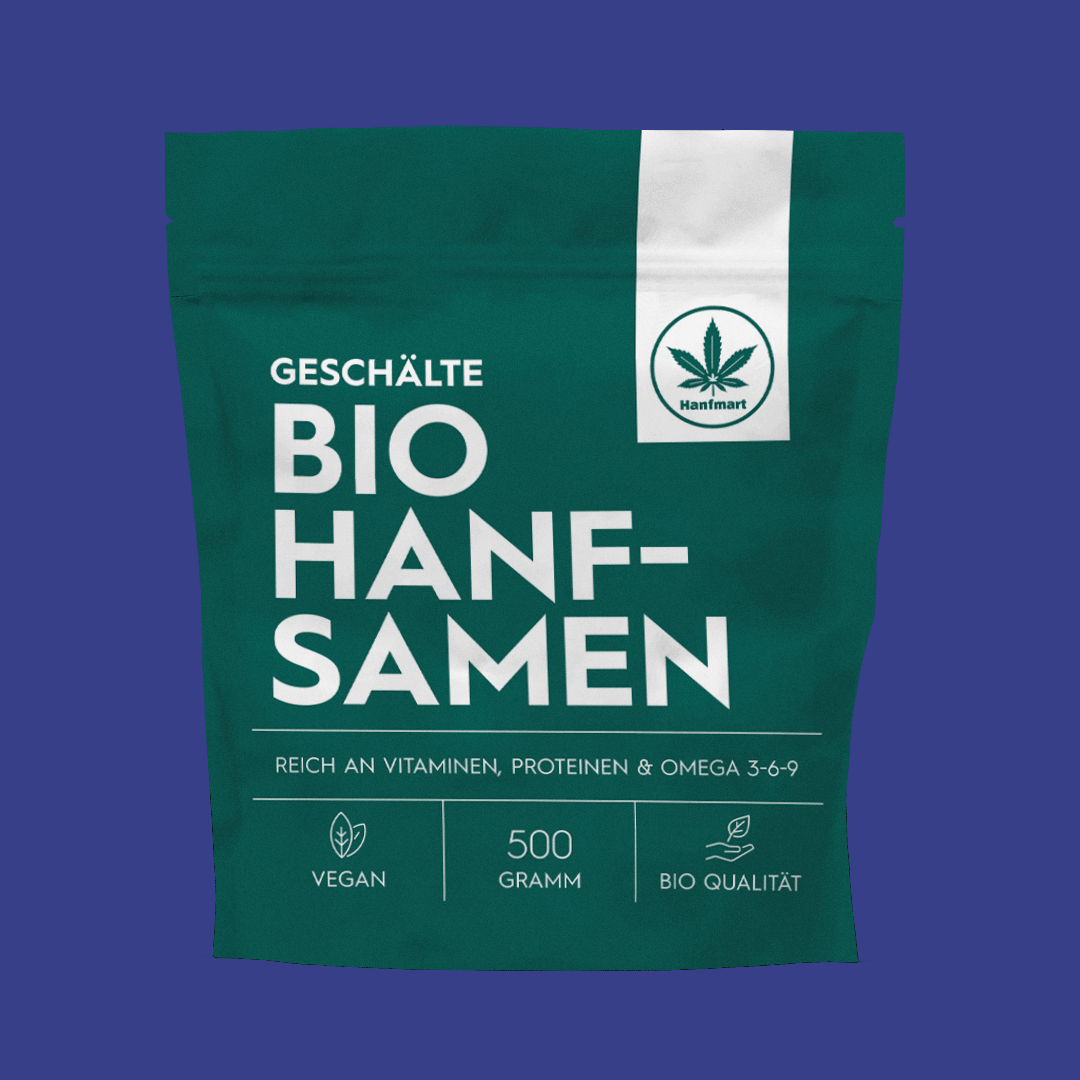 Green is the king: the standup pouches created by Hanfmart are green in every possible way.
An ideal size to pack and preserve over time the right amount of product.
Recyclable paper material
An environmentally sustainable solution that also preserves the organoleptic properties of the product.
Aroma-saving resealable ziplock
The ziplock facilitates the repeated use of the product over time, thus limiting and reducing waste.
Digital printing allowed to cusotmise the entire surface of the pouch.
Be inspired by Flexie's testimonials
Talk about how our story started
Together we created a unique pack: it's time to share this experience
Answer a few simple questions. They will be helpful for our team to tell your story at its best
After filling out the form our marketing department will contact you to plan the steps to post your story
We will post an article about your company on our blog and several social media posts that you will be able to share and comment!
Complétez le formulaire et envoyez votre demande
Complétez le formulaire et répondez à quelques questions simples qui seront utiles à notre équipe pour présenter au mieux votre histoire.
« * » indique les champs nécessaires